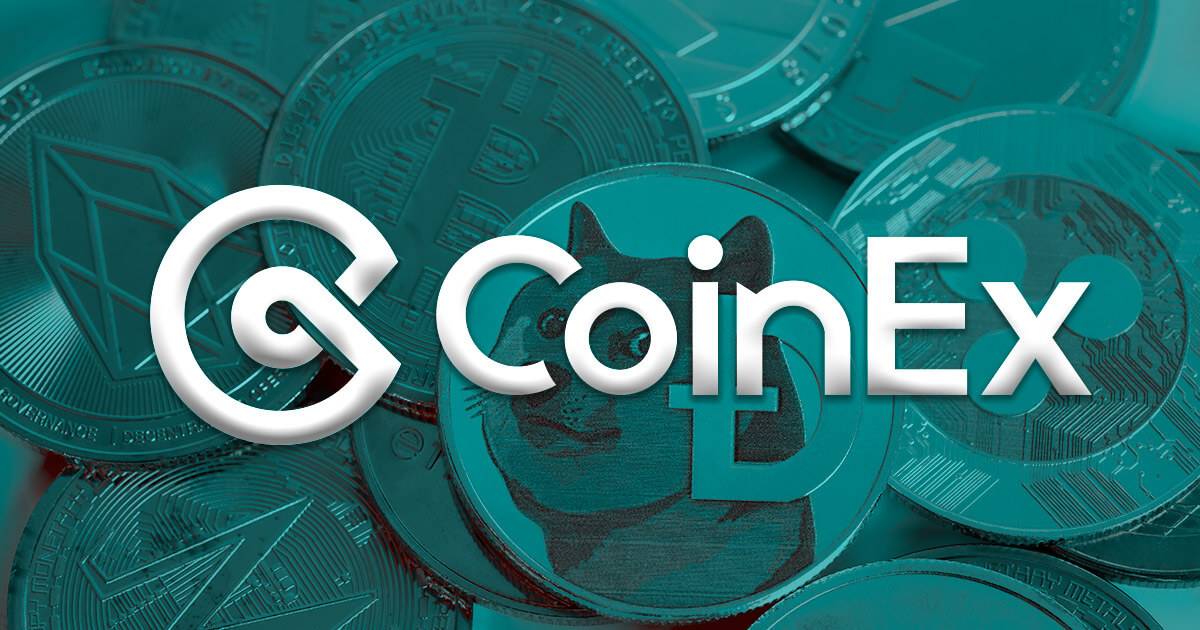 Read Time:
2 Minute, 51 Second
CoinEx today unveiled a series of enhanced security measures to fully safeguard user funds and provide the highest level of protection. Following the security incident, CoinEx implemented a comprehensive upgrade to its security infrastructure. CoinEx is firmly committed to the continuous improvement of its security protocols to maintain user trust and confidence in the exchange.
"The security of user assets is always our foremost priority," said Haipo Yang, Founder and CEO of CoinEx. "We have implemented defense-in-depth upgrades across our infrastructure, operations, and talent to construct an impenetrable fortress around our platform."
Upgraded Infrastructure for Enhanced Asset Security
The CoinEx security team employs enhanced mechanisms holistically to strike a balance between convenience and security in crypto asset management within its hot wallets, including multi-signature protocols, trusted execution environments, independent infrastructure, physical separation, real-time monitoring of abnormal activities, multi-location backup of critical information, and automated alert system.
CoinEx's security team also enhanced the underlying cold wallet architecture through multidimensional mechanisms such as proprietary cold storage system, offline private keys, multi-signature protocols, real-time monitoring of abnormal transactions, strict whitelisting and dedicated hardware authentication, providing users with the highest degree of asset protection.
Set up CoinEx Shield Fund to Protect User Assets
At CoinEx, upholding "Users First" is the guiding principle. CoinEx is fully committed to safeguarding user assets. The CoinEx Shield Fund preserves user assets against unforeseen risks, serving as an extra safeguard by allocating 10% of trading fees to insure against potential incidents. Users can trade with total peace of mind knowing their assets are insured.
Strategic Partnership with External Leading Security Institutions
By unifying the expertise of strategic allies, veterans, and emerging talents, CoinEx is future-proofing security. CoinEx has forged a strategic alliance with one of the top cybersecurity leaders, SlowMist Technology. CoinEx and SlowMist will jointly build a threat information sharing network and focus on anti-money laundering (AML) traceability efforts to enhance CoinEx's security capabilities. The collaboration spans from event tracing, asset tracking, and team knowledge sharing. Ongoing partnerships will continue strengthening their defenses.
Fortifying Defenses with Security Committee and Experts
CoinEx's vigilance never wavers when it comes to security. CoinEx will continue to recruit seasoned experts to grow the security team and further strengthen measures to provide users with the robust protections and assurances needed to fully capitalize on the potential of crypto. CoinEx instituted a Security Committee dedicated to pioneering security strategies and enacting stringent monitoring procedures. They perform in-depth risk assessments to identify and mitigate potential threats early on. Through continuous optimization of our internal security system and talent, CoinEx furnishes users with a highly safeguarded trading environment secured by industry-leading technologies.
By relentlessly strengthening security, CoinEx enables users to seize every opportunity in crypto with assurance and tranquility. The increasingly secure system and infrastructure will empower users to explore opportunities in the crypto space with 100% confidence and peace of mind.
About CoinEx
Established in 2017, CoinEx is a global cryptocurrency exchange committed to making trading easier. The platform provides a range of services, including spot and margin trading, futures, swaps, automated market maker (AMM), and financial management services for over 5 million users across 200+ countries and regions. Founded with the initial intention of creating an equal and respectful cryptocurrency environment, CoinEx is dedicated to dismantling traditional finance barriers by offering easy-to-use products and services to make crypto trading accessible for everyone.