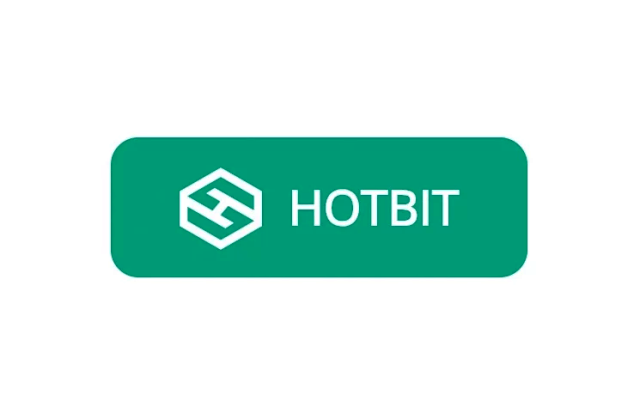 Read Time:
5 Minute, 10 Second
The GameFi, and non-fungible tokens (NFT) are the most trending topics nowadays. GameFi — the gamification of financial processes that utilize the methodology of earning profits, however, through leveraging the interests of gamers in different genres, the play-to-earn mechanism that suits the players taste while providing them a host of attractive activities and the value to match.
Back in September 2020, the GameFi concept was first introduced. Since then, a host of new innovation and developments has shaken the industry, with the rise of non-fungible tokens heralding an era for the transition of gaming into the decentralized ecosystem. NFTs are the new art, and digital marketplaces are the new art auctioneers. When the NFTs came into the market, many innovative individuals made a fantastic mark on the digital space.
Cryptocurrency exchange Hotbit has many GameFi, and NFT associated with it. Users can trade many crypto tokens on it, the most popular and hot GameFi, NFT projects can also be found on it. Notably, some of the GameFi/ NFT projects in Hotbit include Axie Infinity (AXS), Wall Street Games (WSG), REVV (REVV), Crowns (CWS), Dego finance (DEGO), Enjin Coin (ENJ), YooShi (YOOSHI) and many more. Moreover, AXS and YOOSHI
Now let's have a quick look on Hotbit's background.
Hotbit — World's Leading Cryptocurrency Exchange Platform
Hotbit is one of the most prominent and ever-growing cryptocurrency exchange platforms in the world where various digital currencies can be traded. Hotbit was established in January 2018 and got registered in Hong Kong & Estonia. The platform offers high liquidity with the Artificial Intelligence structured within it. The primary and unique merits which gain attention from users are multi-currency support, all-time customer support, high liquidity and security.
Hotbit has 2.5 million users from more than 175 countries. The security rating is classified as B+, which is the same as for Binance. The platform includes a mobile app for Android and iOS devices where Hotbit users can trade over 1,600 crypto pairs. Hotbit, with its distinct features, makes everything better and serves as the perfect platform for users worldwide.
Hotbit's Main Features and Advantages
Hotbit is the ever-growing cryptocurrency exchange. Now let us see some main features and advantages of Hotbit.
Features of Hotbit
Crypto exchange Hotbit supports many digital assets such as Bitcoin (BTC), Ethereum (ETH), Dogecoin (DOGE), and so on. For all its users, it provides safe, secure, and stable cryptocurrency trading services. One of the coolest features of the Hotbit exchange is the distribution of daily deposit interests for the users.
Moreover, Hotbit offers low and competitive trading fees. It has different trading fees for takers and makers. The trading fees for takers and makers are significantly different. Takers are required to pay a fee of 0.20% of the order value. However, if a user is a maker, the user will be compensated for making a trade. As a result, the trading fee for makers is -0.05%, which implies users will be rewarded for adding liquidity.
Hotbit adopts different types of advanced technologies such as GSLB, distributed server clusters, distributed storage, dual active and high-speed memory trading engines, cold wallet, and hot wallets.
Advantages of Hotbit
Hotbit exchange has a user-friendly interface that makes it easier to navigate through the platform.
Hotbit users can easily buy and sell their crypto belongings with one click.
No deposit fees are charged while making deposits.
In Hotbit there is two-factor authentication for deposits and withdrawals for safety and security.
Hotbit contains a large number of listed assets, with many trading pairs.
Users can trade the most popular and hot GameFi, NFT projects on Hotbit.
Hotbit's Achievements
Hotbit achieved many key milestones. Now, let's take a look at some of the things they have achieved together. Hotbit is a globally recognized cryptocurrency exchange in a short span. The exchange consists of 1,643 live trading cryptocurrency assets. More than 2.5 million registered users from over 175 countries.
More than 200,000 active social media community members. Notably, the high liquidity standard of the exchange makes it stand out of other exchanges. The exchange has over 15 trusted co-operative partners. The average trading volume of the exchange is 10,000 BTC per day. Most importantly the exchange supports over 8 languages. HTB is the exchange's native token.
None of these achievements would have been possible without the support and commitment of the amazing Hotbit community.
Hotbit Investment Profits
Hotbit is one of the most prominent crypto exchange platforms which has launched its fixed term investment on October 10, 2019. Notably, the first batch of fixed term investment tokens includes BTC, ETH, PCX, ATOM. Hotbit provides a 'permanent' validity period along with unlimited redemption time for the first batch of fixed term investment products.
First term investment will only begin after the user clicks 'redemption'. Users will not receive any interest before the completion of redemption. The redemption will end only after T + 1 (calendar day + 1). For Bitcoin and Ethereum, interest usually starts at T + 1. The rate of annual income of BTC/ETH is 12%.
Are you thinking how the interest will be calculated? Now, let's see the investment profit calculation.
The investment interest could be calculated as 'Users' Capital x actual rate of annual income x the number of days of the product's investment period ÷365. Consider, a user's Capital is 20 ETH, and their investment period is 2 days. In this case, 20 ETH*12%*1 day÷365 ≈ 0.00657ETH. This calculation is also the same for BTC investment. Many users will be benefited through this investment profits. All-in-all, the exchange will soon launch other fixed term investment products with various validity periods.
Typically, choosing an exchange is a big challenge for users. On the other hand, Hotbit makes it simple to choose for its simplicity, trading pairs, liquidity, security, customer support, trading fee, and so on. Considering its growth over these years indicates that Hotbit is a fastest-growing exchange platform.
Register (NO KYC):https://www.hotbit.io/?s=768
Twitter:  https://twitter.com/hotbit_news
Telegram: https://t.me/Hotbit_English