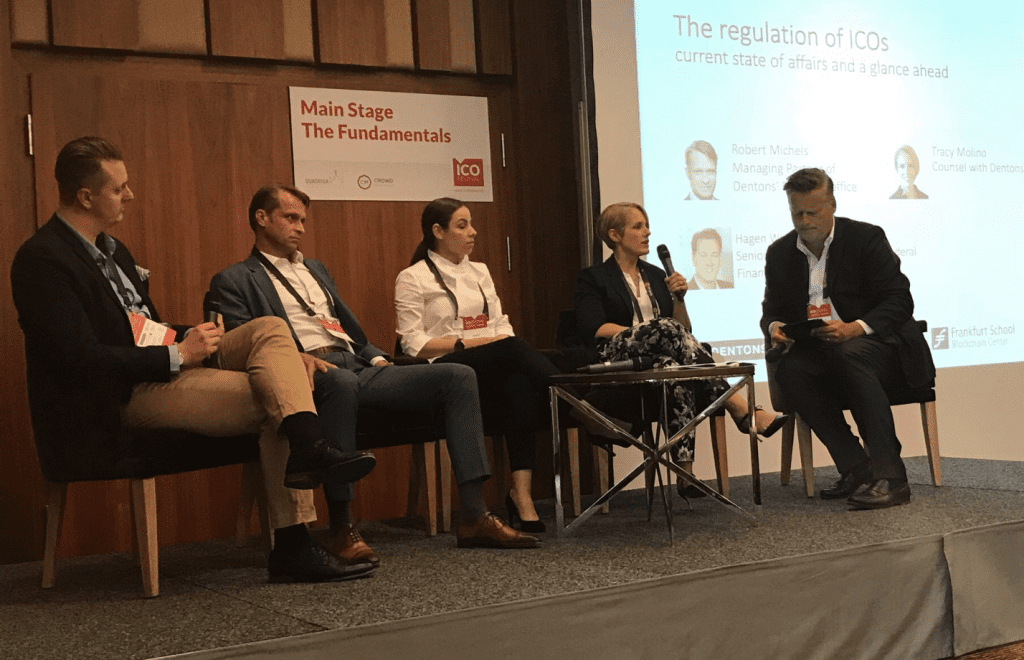 Read Time:
4 Minute, 46 Second
Blockchain technology continues to receive praise and interest from financial institutions looking to better their services and improve global remittance. While the technology is not yet the global standard, Canadian champions like Tracy Molino are building the framework for a world where that may soon be the case.
As part of a regular series, Coinsquare News is profiling some of the Canadian blockchain industry's most significant figures. This series is designed to provide a view into the backgrounds and minds of these prominent individuals for both new investors and experienced digital currency advocates.
From undergraduate to legal counsel
Molino is a self-professed payments geek, and her eventual path to blockchain pioneership began with her largely Canada-centric higher education. She studied at McMaster University in Hamilton, before graduating with a Bachelor of Science in Psychology in the year 2000.
JOIN OUR WEEKLY NEWSLETTER
By 2003, she had also earned an undergraduate degree in law from Queen's University in Kingston. A few years after graduating, she scored a position serving on the legal counsel for the Canadian Payments Association (the CPA).
Now operating as Payments Canada, the Canadian Payments Association is an organization tasked with operating payment settlements and clearing in the country. Molino's primary focus with the organization was in the fields of emerging payments and regulation in the evolving landscape.
After departing in October of 2012, she went on to obtain a Master of Laws from the London School of Economics and Political Science (LSE), with a focus on the regulation of financial markets.
Early on, Tracy Molino supported efforts to modernize Canada's payments systems
A year after leaving the CPA, Molino furthered her career by joining BMO Financial Group's senior counsel in late 2013. Her role with the financial giant was to support its everyday banking and retail credit card business lines.
After serving with the institution for over two and a half years, Molino was recruited by nanopay to act as Chief Compliance Officer and general counsel.
"Adding Tracy to our management team reflects our commitment to being on the cutting edge of digital payments," said nanopay's founder, Laurence Cooke, in a press release. "Her extensive experience with the regulation of new payment methods and technologies means that we will continue to be thought leaders in the industry."
As a financial technology company based in Toronto, nanopay aims to power multi-currency payment solutions. Molino's primary responsibility was developing the legal and compliance framework for nanopay's payments solutions as the company ramped up its global operations.
"I'm passionate about nanopay's mission to create a payments ecosystem with a way to send funds around the world — ethically, legally, and at a fraction of today's cost," said Molino, at the time.
Later, Molino returned to serve as a director at Payments Canada
While her stint with nanopay lasted less than a year, Molino soon moved on to rejoin the since-renamed Canadian Payments Association. In doing so, she carried forward her previously-stated mission to improve the global payments ecosystem.
She began serving as Payments Canada's Director of Legal & Rules Modernization in November 2016, marking a significant promotion from her role on the company's legal counsel years earlier.  
In her new leadership position, she supported ongoing efforts to modernize Canada's national payments systems and aided the organization in improving Canada's legal and policy frameworks.
Serving Dentons Canada and joining national financial technology discussions
Today, Molino serves as Counsel for Dentons Canada; a role which she embarked upon in October 2017.
"Tracy is a valuable addition to our Venture Technology and Emerging Growth Companies group, as well as our Financial Services and Banking practice," said Blair McCreadie, Managing Partner at Dentons' Toronto office, in a statement announcing her appointment.
"Tracy's retail payments and related regulatory and compliance experience will allow her provide valuable insight to our financial and insurance technology clients, as well as large financial institutions."
Her role with the decentralized multinational law firm is a continuation of a clear trend in her career path thus far. Whenever there is a conversation to be had about revolutionizing payments in Canada, you can rest assured that Molino is involved in some form or another.
This article calls blockchain "game-changing technology". I agree. Also, I'm quoted in the article! #shamelessplug #blockchain #dlt #lawtech
Blockchain Reaction | Canadian Lawyer Mag https://t.co/Qz8Aykm2XW
— Tracy Molino (@Tracy_Molino) May 15, 2018
Since one of the driving forces behind the adoption of blockchain technology is its potential to revolutionize global remittance and facilitate improved payment services, Molino has become one of Canada's modern blockchain pioneers.
Blockchain advocacy is a concept further echoed by Dentons Canada as a whole, which claims to be the first Canadian law firm to join the Global Legal Blockchain Consortium (GLBC). The GLBC's mission is to unite stakeholders in the global legal industry in regards to the disruptive nature of blockchain technology.
Creating a framework for innovative payment solutions
Recently, Molino published an article on behalf of Dentons Canada which chronicled one of the country's most disruptive changes to the digital currency industry to-date; its growing approach to regulation.
In the bigger picture, it appears that her interest in creating an environment for improved financial services continues to grow alongside the disruptive new emergences in the space. With new regulatory frameworks on the horizon, it is likely that Molino will continue to aide nascent financial solutions – like blockchain technology – in the march towards acceptance and adoption in Canada.
 
Image credit: Twitter
 
Buy Bitcoin, Ethereum, XRP, and other cryptocurrencies on Coinsquare, Canada's premier trading platform.
Buy Digital Currencies on Coinsquare